Lipo4 Battery Banks and Systems:

ETL Listed to UL 1741, NEC compliant
Our lithium ion batteries are Lifepo4 Lithium, iron, and phosphate.

Read more here!
---

Lipo4, Lithium, Iron, Phosphate battery systems. The most advanced, efficient and reliable energy storage system ever made. Virtually no maintenance or fire hazard and designed for thousands of discharge cycles.

7th generation of API Lipo4 energy storage systems include, all cells house in a heavy duty steel container. BMS, main circuit breakers for charge and discharge plus on/off switch house in a separate, isolated steel compartment with wiring access holes to accommodate metallic flexible conduit. Systems have one compartment for battery cells another isolated compartment for access wiring. We now have 2 separate CAN communication ports to control AC charging, on/off and current. We also have 7 separate 12 vdc triggers to control generator on/off, solar, wind hydro on/off or any other type of load or charging potential. Our remote monitoring system allows for easy verification of all cells, system status, voltage, temperature, charging, discharging and programming. Please call or email for more specs and information or stop by our stores any time to inspect these truly revolutionary energy storage systems.


| | Model | | Price | | Specification |
| --- | --- | --- | --- | --- | --- |
| | API LI 252 | | $8,820.00 | | 48 vdc, 16 cells in series, 51.2 vdc |
| | API LI 500 | | $8,820.00 | | 500 AH, 8 cells in series, 25.6 vdc |
| | API LI 500 AH 48 VDC | | $16,500.00 | | 500 AH, 48 VDC Lipo4 |
| | API LI 1000 | | $30,000.00 | | 1000 AH, 16 cells in series, 51.2 vdc |
| | API LI 252 AH 240 VDC | | $36,400.00 | | 252 AH, 240 VDC |
| | API LI 500 AH 240 VDC | | $72,000.00 | | 500 AH, 240 VDC |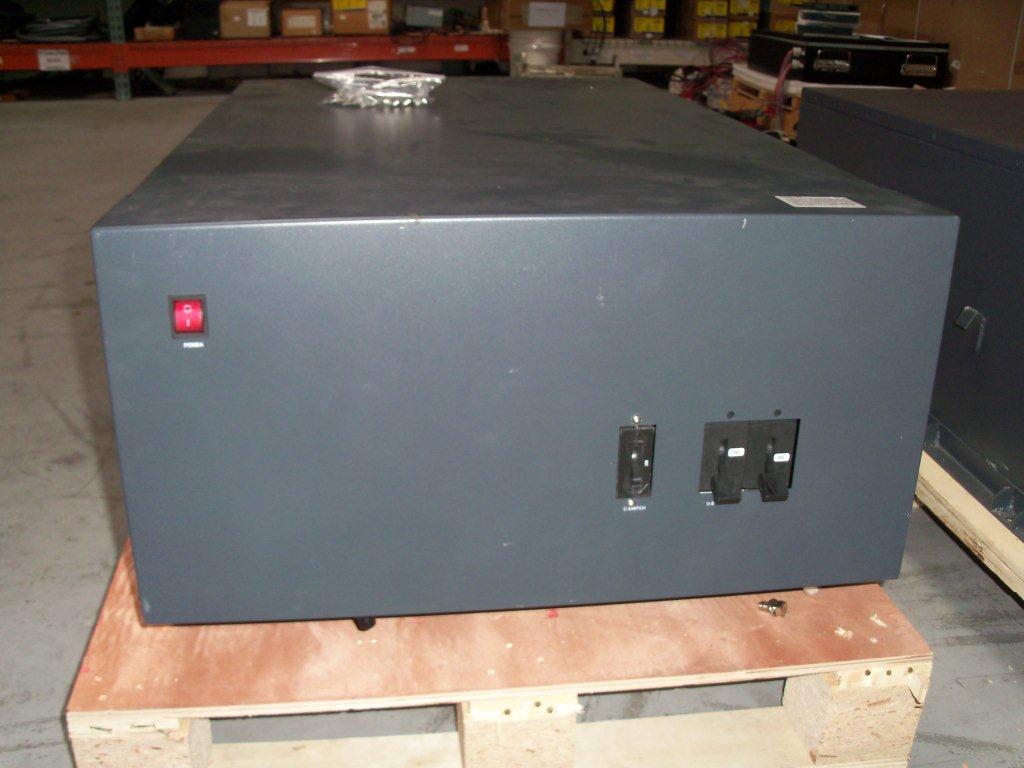 Our 7th generation Lipo4, 26 kW energy storage system



7th generation Lipo4, wiring access, on/off switch and main circuit breakers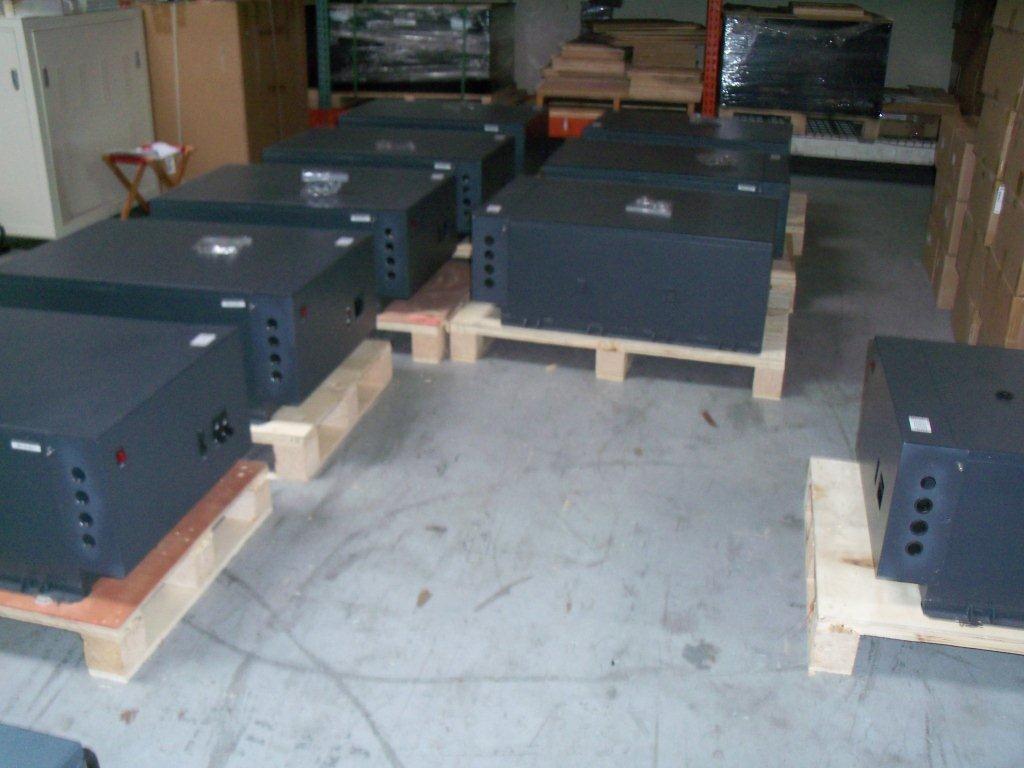 We always have a large selection of Lipo4 systems in stock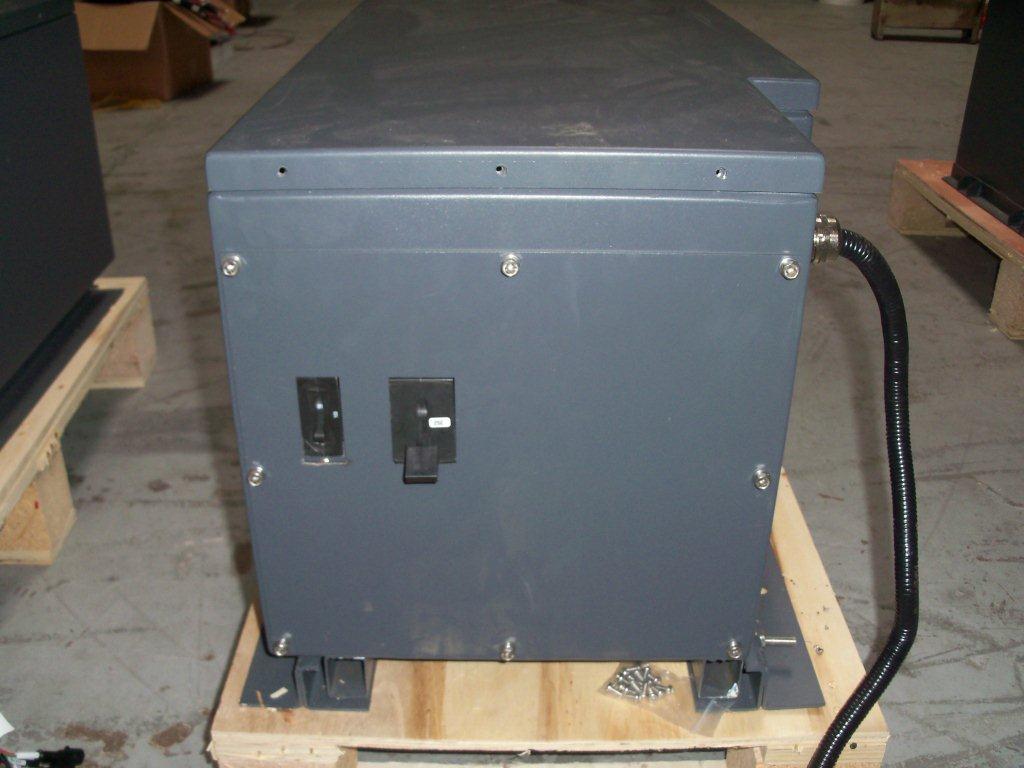 API 252 AH, 13 kW Lipo4 energy storage system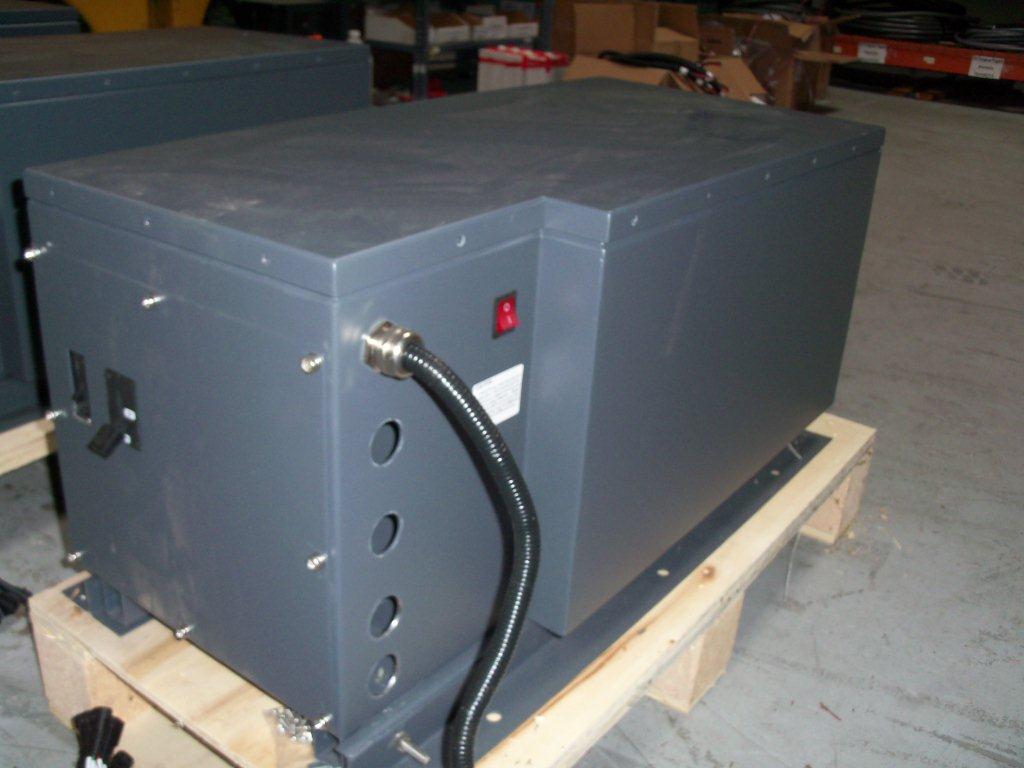 13 kW energy storage, main circuit breakers, access holes and ssytem on/off switch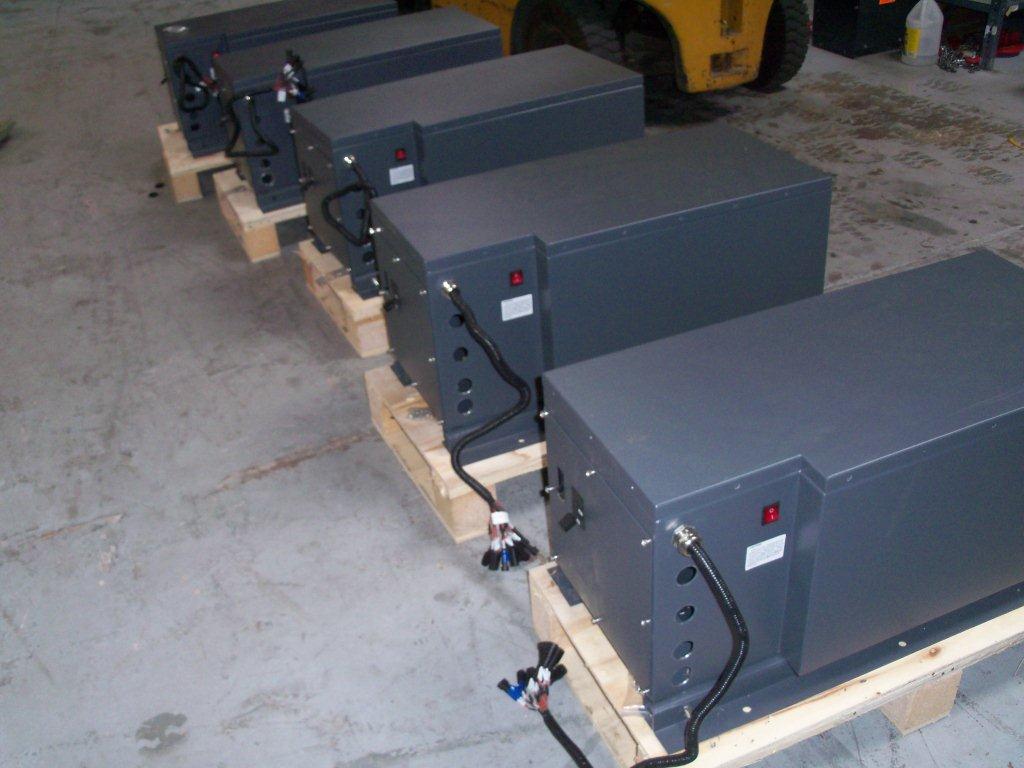 We always have a large selection of 13 kW Lipo4 systems in stock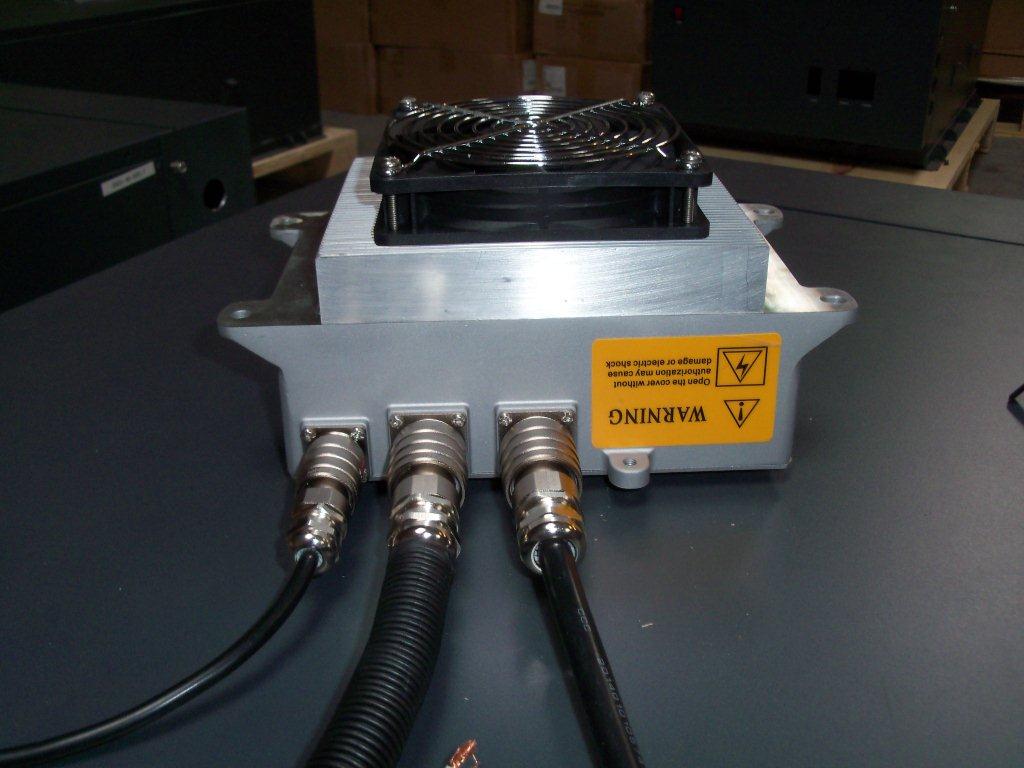 Lipo4 AC charger, CAN protocol control, 40 amps continuous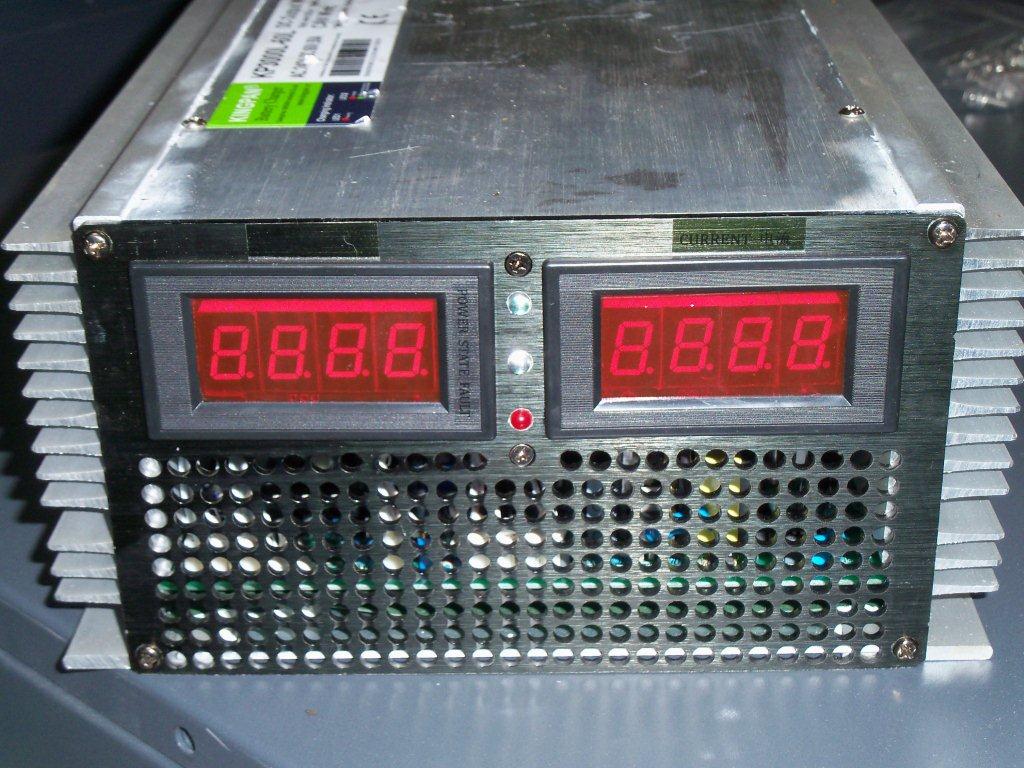 Lipo4 AC charger, CAN protocol controlled, 50 amp continuous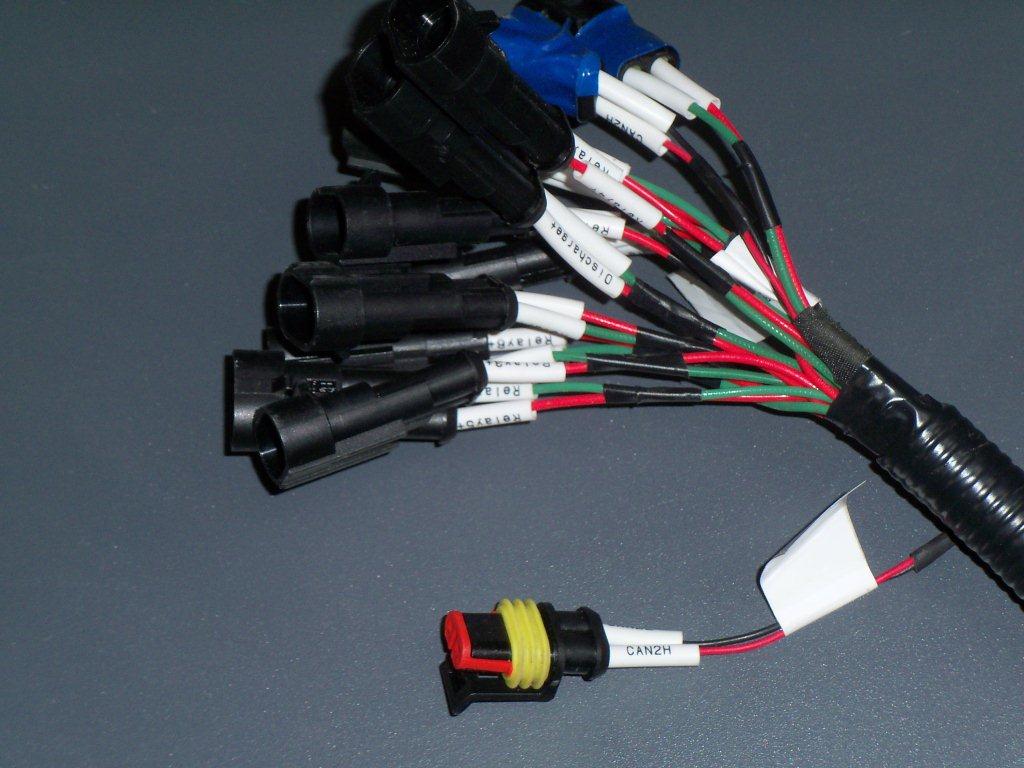 7th generation Lipo4 communication wires. 2 CAN circuits to control two separate AC chargers (charge rate and on/off voltage). Plus 7 12 vdc adjustable triggers to control gen on/off, battery charging on/off, solar, hydro, wind on/off or any other type of load and charging source that can be controlled by a 12 vdc relay coil. We always use solid state relays for solar charging controlling. Most systems PV systems are wired to 600 vdc to these relays, then to a 600 vdc MPPT controller. The controller is only used for the MPPT circuit, the solid state relay turns the PV power on/off based on BMS settings.


---
API FLEX Energy Storage Systems
---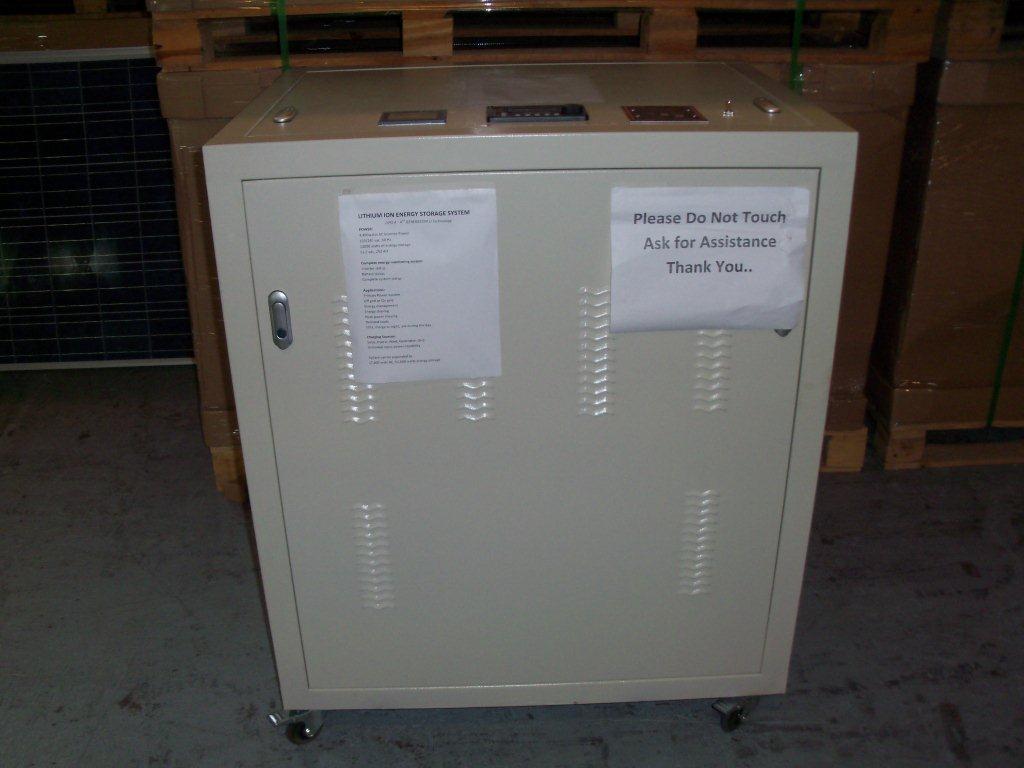 API Flex Energy System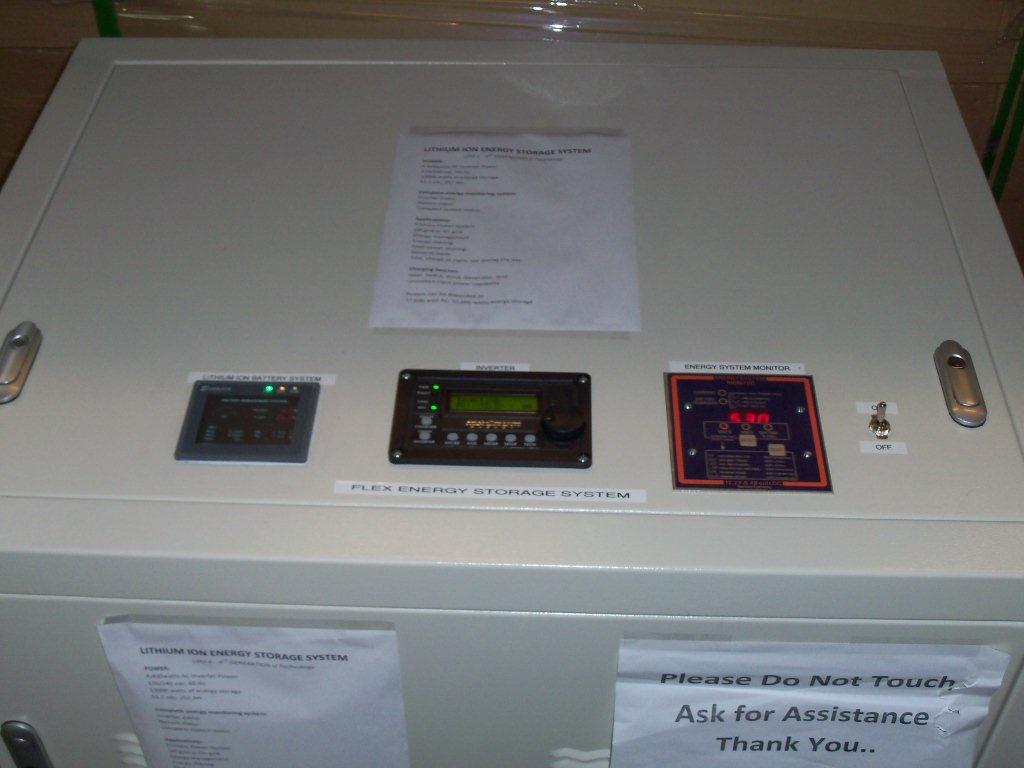 Metering, monitoring and system on/off switch.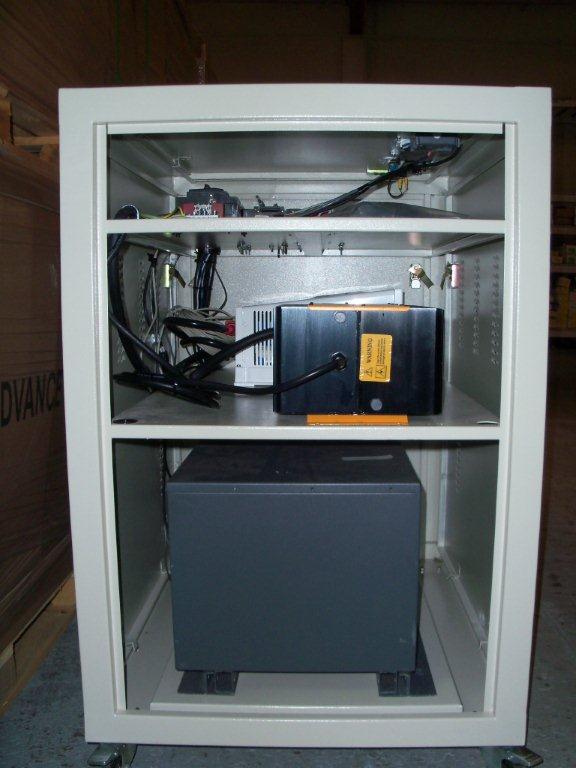 All sides are removable. Lipo4 battery on the bottom shelf, inverter on right of middle shelf, charger on left of middle shelf and DC connections, CB, etc. on top shelf right and top shelf left is AC input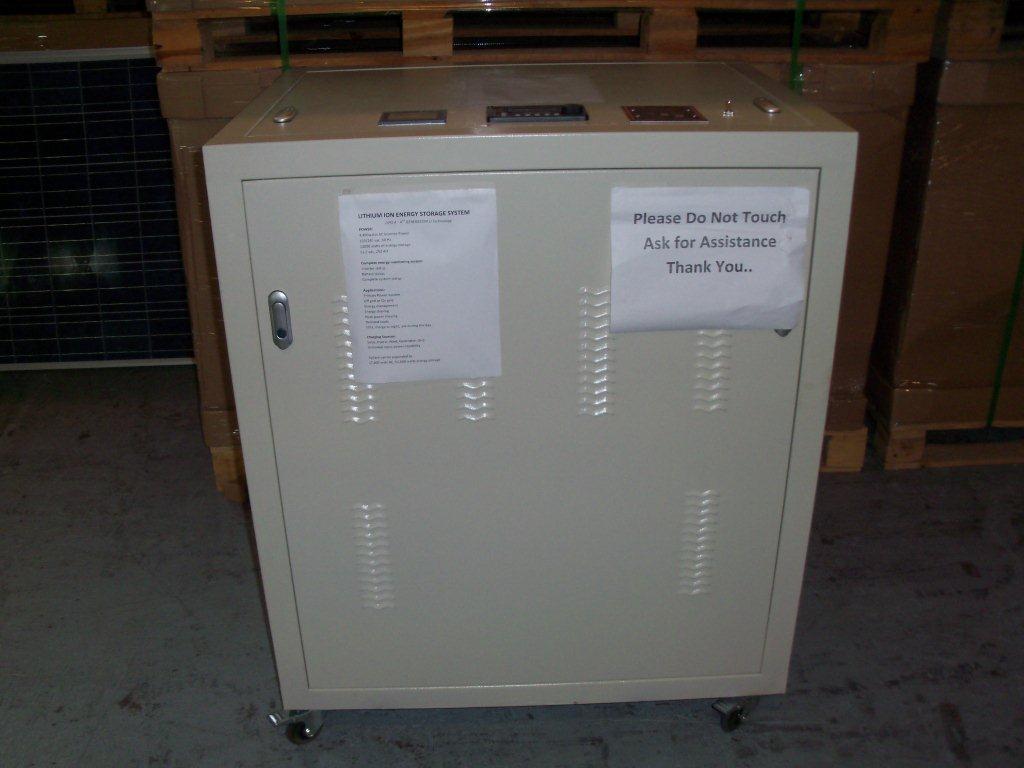 API Flex Energy System





Specifications:
13 kWh Energy storage: Lipo4 battery system 252 AH, 16 cells, 51.2 vdc nominal (24 vdc systems are 2 cells in parallel and 8 in series, 25.6 vdc nominal), incased in heavy duty fire resistant, steel container. Internal BMS power supply. Easily accessible system on/off switch. All necessary safety equipment, complete monitoring and metering. Conforms with UL 1642 &UL 2054

AC Inverter Power:
Magnum 4400 watt, 48 vdc, 120/240 vac or 120 vac only, expandable up to 17.6 kW. Our API FLEX system is versatile and can accommodate any nominal 48 vdc inverter system, Schneider, Outback, Magnum, Exeltech, Samlex, etc.

AC charging system:
API FLEX systems are the only Lipo4 systems with their own, separate charging system (solid state, 50 amp and 100 amp continuous, 240 vac input, CAN protocol. Charging rate can be adjusted via the BMS remote) specifically designed for Lipo4 charging. This allows simultaneous, system charging and discharging. You can run off this system 100% of the time. Resulting in a much "smoother", more reliable and versatile power system, because we do not switch between different power sources. External Power sources can be grid, generator or any other AC power supply.


Monitoring:
INVERTER: Inverter on/off, Volts/amps, AC/DC, inverter system functions and settings


System inverter monitor, Magnum, inverter on/off, inverter status. Also available, Schnieder, Outback, Exceltech, Samlex, etc.
System Monitor: Main menu: Volts, Amps, percentage of full. Sub menus: Amp Hours, battery voltage maximum high/low is resettable.

Safety equipment:
DC:
Main power relays: 500 amp
Charging relays: 200 vdc, 40 amp; 600 vdc, 20 amp, solid state or contact relays available
175 amp Main DC Circuit breaker
100 amp DC input Circuit breaker
80 amp DC input Circuit breaker
Negative bonding block terminal
(Specifications subject to change based on system configuration)


System Monitor. Battery voltage, Amps in and out, Amp Hour (resettable), battery Hi, Lo voltages (resettable)


AC:
Dual 20 amp system input circuit breaker
Dual 20 amp system output circuit breaker
Neutral buss bar
Ground buss bar
(Specifications subject to change based on system configuration)


Lipo4: Complete battery system monitoring.
Main menu: SOC, System voltage, High/low voltage cells & location. Sub menus: Complete battery bank individual cell monitoring.
System Trigger Settings:
Battery charging high voltage off.
Solar, hydro, wind or any other power generating source on/off.
Generator on/off (API flex energy systems are the only systems with BMS controlled generator on/off based on individual cell voltage). Low voltage battery load disconnect controlled by BMS (charging can still be accomplished during this mode).
Battery re-connects controlled by BMS.
High and low temperature system shut down. System automatically reconnects when temperature falls within accepted parameters.

BMS:
48 to 12 vdc, 10 amp, power supply.
CAN communication to AC charger, settable on/off and charge rate.
DC, 12 volt triggers settable on/off for solar, hydro, wind or any other charging source, plus separate generator controls.
Complete Lipo 4 battery system individual cell monitoring, with status of individual cells and location.
Complete Lipo4 temperature monitoring


BMS, remote monitor, SOC, battery system voltage, individual high and low cell voltages and locations. Sub menus: All battery cell voltages and locations, cell temperature and system programming.

COMPLETE, PREWIRED, TESTED SYSTEM:
$15,000.00 plus tax

Top of Unit. Metering, moniroring and system on/off switch.
---
500 VDC Lipo4 Battery Based Systems:
---

These systems have been totally designed around the battery bank. 400-500 vdc (this voltage allows us to optimize battery/inverter/charging performance and in many instances fully recharge the battery bank in minutes not hours or days). 5 kW Pure sine wave inverter, AC charging circuit is specifically designed for these batteries. PV, MPPT charge controllers are also designed for Lithium Ion battery banks. These systems can be scaled to 1 MW. Spec sheet can be found here.
| | Model | | Description | | Price |
| --- | --- | --- | --- | --- | --- |
| | API-LI-16 kWh | | 16 kWh, 10 KVA, 16 kWp PV MPPT | | $32,000.00 |
| | API-LI-19 kWh | | 19 kWh, 10 KVA, 16 kWp PV MPPT | | $38,000.00 |
| | API-LI-31 kWh | | 31 kWh, 10 KVA, 16 kWp PV MPPT | | $62,000.00 |
| | API-LI-34 kWh | | 34 kWh, 10 KVA, 16 kWp PV MPPT | | $68,000.00 |
| | API-LI-50 kWh | | 50 kWh, 20 KVA, 28 kWp PV MPPT | | $95,000.00 |
| | API-LI-60 kWh | | 60 kWh, 30 KVA, 32 kWp PV MPPT | | $110,000.00 |
| | API-LI-120 kWh | | 120 kWh, 60 KVA, 64 kWp PV MPPT | | $215,000.00 |
| | |
| --- | --- |
| 240 vdc Lipo4 battery system, with multiple slave and one master BMS control system | 240 vdc Lipo4 energy storage system with DC main and Lipo4 battery charger |
| | |
| --- | --- |
| Inverter, 40 KVA 120/240 vac, 240 vdc inverter. Surge 150 kW for 45 mins., Cleaner than utility power, less than 1% distortion | Inverter bypass switch. Normal inverter power, bypass for either grid or generator power or bypass to load. |
| | |
| --- | --- |
| 240 vdc Lipo4 energy storage, DC main, Lipo4 battery charger, 40 KVA inverter and bypass switch. | This system is for a project in Alaska. This will include two 10 kW VAWT and an existing solar system. We are testing it in our shop before we send it out in the field because this installation is extremely remote. Everything has to be helicoptered onto the site. |
| | |
| --- | --- |
| This complete Lipo4 energy storage system and inverter can lock onto any AC signal, grid, generator, etc. The system can be stand alone, grid support, load shaving, backup, UPS or primary power system. | |
---
Comments ()